Organizers
---
Dr Theo Dounas – Co-Chair for EC3 Summer School

Theo Dounas is an registered and chartered architect and the learning excellence leader at the Scott Sutherland School of Architecture and Built Environment at RGU where he directs the MSc in Advanced Architectural Design and orchestrates the school's efforts in digitization. His research expertise encompasses blockchain, generative and parametric systems with a tight orchestration between design and fabrication.
He is currently directing www.archchain.cc, a project that seeks to establish a decentralised Building Information Modelling toolset and mechanisms for the AEC industry. Additionally he conducts research in design for fabrication and assembly, through a series of projects in robotic fabrication of timber components for buildings.
He has been invited to present his work in numerous universities in Europe, Asia, and Australia. He is a regular external critic in architecture schools in the Scotland and the UK, and a member of the RIAS education committee. He is a member of the technical committee of the construction blockchain consortium and hosted the 2nd research workshop for blockchain in construction at Scott Sutherland School in RGU at March 2021. He is a reviewer for International Journal of Architectural Computing, Automation in Construction, and Architectural Science review.
---
Dr Karen Blay – Co-Chair for EC3 Summer School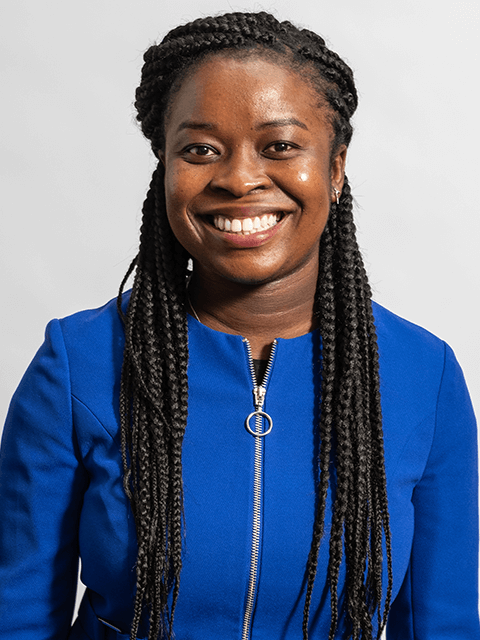 Dr Karen Blay is graduated from Kwame Nkrumah University of Science and Technology with a First-Class Bachelor of Science degree in Building Technology. Prior to my degree, She completed a Hardware and Networking Professional (HNQP) and a Microsoft Certified Professional (MCP) certification program and studied various programming languages. She have a Master of Science degree (with Distinction) and a PhD in Construction Project Management from Loughborough University and She is a Fellow of The Higher Education Academy.
She has previously worked as a Quantity Surveyor on local and international projects and worked with diverse teams in managing Information Technology Systems and Construction Projects. She is currently researching in the areas of Socio-technical systems and Inclusion in the Built Environment. Within the school, She is the Part A tutor for the Commercial Management and Quantity Surveying Program, a member of the Wellbeing Committee and she assist on the Athena SWAN Charter.
---